Boy Napped – Straight Boy Gets Spanked and Jerked
Today boy napped has a special guy here. His name is Kane and he's about to get his first lesson in gay intercourse. He prides himself on being bisexual but he admitted that he never actually tried having sex with another guy. So we called in one of our resident experts that just loves breaking in greenhorns to the  whole experience. You could say that poor Kane bit off more than he could chew because he sure as hell wasn't expecting the things that his new master's expert hands did to him throughout the whole afternoon. He stripped down Chaosmen Kane and then had him lay down on the floor while he massaged his body and touched him sensually all over the place, eventually making his way down to his cock and balls. And that's when the boynapped show really began. He began jerking off Kane as the guy was beginning to moan in pleasure of the sure hand that was now stroking his cock hard and fast.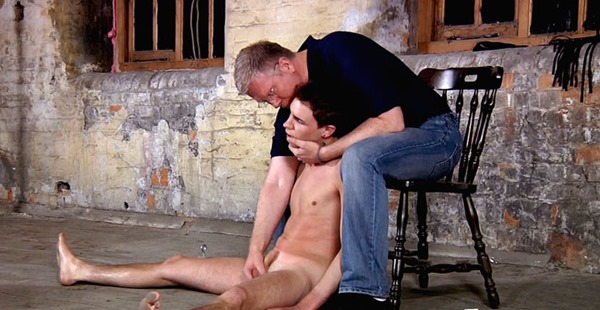 Watch as this poor straight guy gets his cock jerked!