BoyNapped – Wax treatment
Hello there eager boys and girls! We are here once again and we are going to show you how we like out guys to see : of course, sexually pleasured! That is why we thought we might wanna show you some more kinky stuff around here! Cause you are here because you are into these fetish stuff, right? Well, we have these two cuties today that thought it might be a good idea to have some time on their own and to try something else in matters of sex! Let's not waste any more time and show you what happened over there!
It was a rainy Saturday morning and these two fellas barely woke up! But it seems like their hard cocks were willing to have some action, so they headed to the basement where they were about to play with each other! Soon after that we saw them taking their clothes off and getting ready for that deep and intense sexual intercourse! But right before that, this dude lighted up a cigar and a candle and next thing we knew he wanted to get heated up his buddy and he was pouring wax all over this hot smoking body! If you are interested in seeing this entire scene, all you have to do is join us, we are going to bring you full access around here and much more amazing stuff to have a look at! Enjoy this hot scene!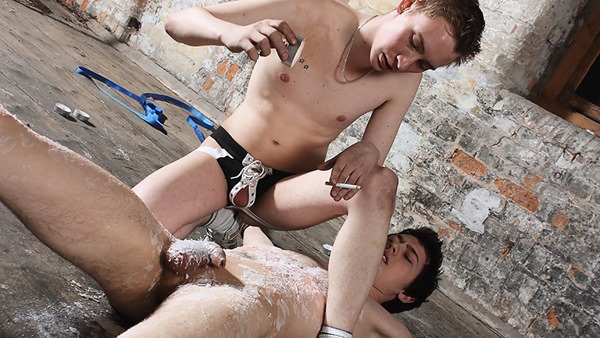 Have fun watching this hot guy getting covered in hot wax!