Jonah O'pry & Ashton Bradley
Hello. Here at boynapped we have a brand new surprise for you all to enjoy. In today's video, you can enjoy a new pair, Jonah and Ashton,  and they are going to be the main attraction for this brand new hot update that we have for you. They were in the mood for something new and hot and we invited them to play in front of our cameras. They agreed immediately. The level of hotness in these is really high and you will see that all they want is some hardcore BSDM fuck session. The on that is going to be all tied up and fucked today is Jonah and Ashton is going to be the master in this video. They are going to make for you a really hot and naughty video, so make sure to watch it until the end. We invite you to take your time and to enjoy seeing this guy getting tied up and wanked. 
So sit back and watch this boy napped video. As the cameras start to roll you will see Jonah being all tied up and receiving some hardcore handjob from his friend that seems to really enjoy himself. He is going to love the feeling of Ashton's cock inside his tight ass and you'll see him begging for a more deep penetration. He wants  Ashton to go faster and harder. They also have a delicious finale, so make sure to watch it! Click on that play button and stay tuned for more. Bye!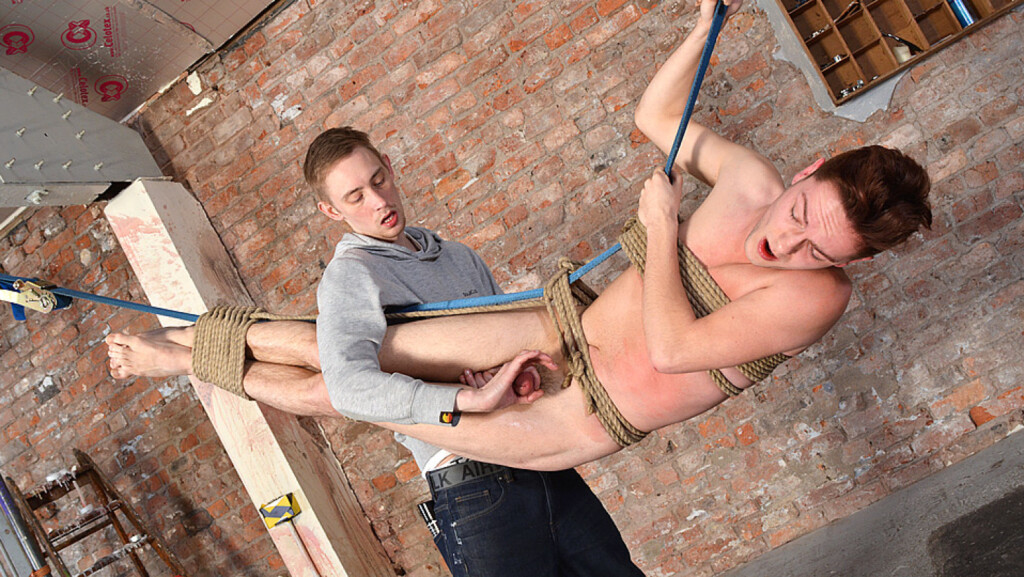 Watch here this poor guy getting tied and wanked!