Mylo Jordan getting fed with cock
Welcome around studs! We have been waiting for you to cum along as we have something special for you today! We read all your requests and it seems like you were interested in getting some oral action around here! That is why we invited sexy Mylo over here and he did came along with his beer and with his nasty tattooed friend that was going to get sexually pleased! Are you interested in seeing these two guys and their sexual action today? If you do, you might take a seat and watch the entire scene! Take a look at this guy getting tied up and blowed!
As it was getting pretty hot outside and he was pretty horny, our fella' came over with a cold beer and with his friend! So at first he was interested in dominating his buddy, so he tied him up and asked him to suck his large cock! And this guy knew what he was doing as he began to lick that tool at first, tease it with his mouth and with his tongue, so that in the end, he was going to start sucking it faster and faster! He did not hesitated to shove it down his throat, cause all that he had in mind was to make this guy release all that creamy and juicy cum into his buddy's filthy mouth! If you are willing to see more hot action around here stay close cause we will be back with more!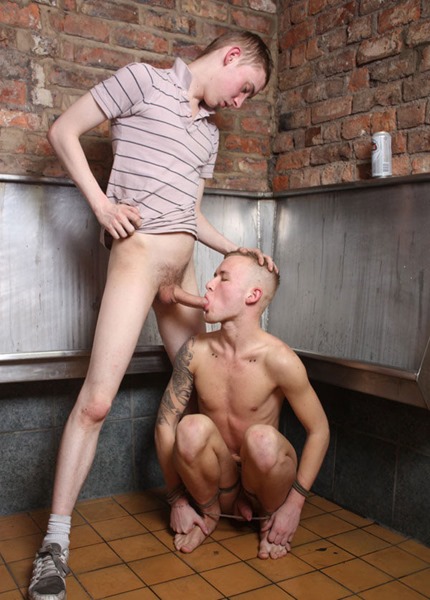 Have fun watching this guy getting knelt and mouth fucked!