Chaos in the basement
Have a look at the following video and see how these two guys are going to enjoy playing with their favorite toys, gadgets and accessories. Since forever they wanted to have some intense kinky pleasure and now it's the perfect time for it. One of the guy will invite his fuck buddy to come and grab his legs and tie them by the ceiling, while his hands will be tied as well. During this whole time, he is going to purr hot wax all over his body, making him get harder and harder as the time goes by.
Enjoy watching the following scenes and get ready to be impressed by what's going to happen right next. Enjoy watching each moment and I can assure you that you will have a wonderful time seeing the whole action. Get ready to see how those candles are going to drop all over his body, making him get so hard that he'll explode soon. Have a look at this scene, to see how it's going to happen. See also the newest chaosmen.org video update, to see more spectacular scenes. Enjoy each moment!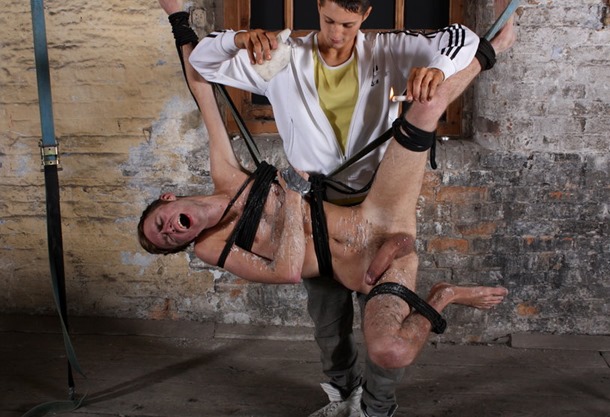 See this guy enjoying to be waxed on his body!